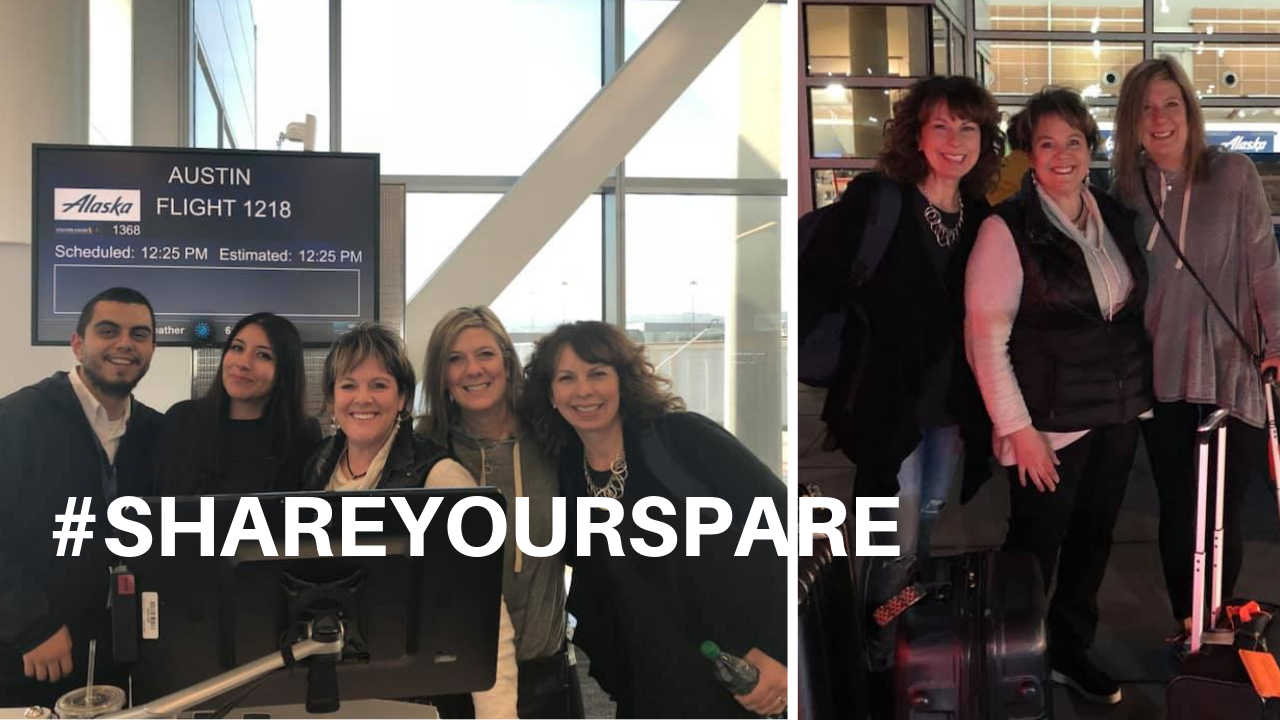 #shareyourspare…That's the phrase that got my attention while looking at all the posts to our yesutah Facebook page. It was something that I had not heard before. It was catchy and described a part of what we do here at Intermountain Donor Services. Living Donors make up a small portion of all organ donations. It takes a special type of person to want to donate a part of themselves to save another.
#shareyourspare…Janice Berryman is doing just that. Hopefully you have been following her story, so I'll skip to what's happening now. I've stayed in touch and chronicled her journey to Temple, Texas where the operation to give one of her kidneys to her brother in law will take place. She flew there last week to go through one last batch of tests. She returned to Idaho for a few days and is now back in Texas with two of her friends who are there to offer support. The surgery is tomorrow, January 15th. She will be at the hospital at 5am to be prepped for surgery and then she is off to the operating room to give her brother in law a second chance.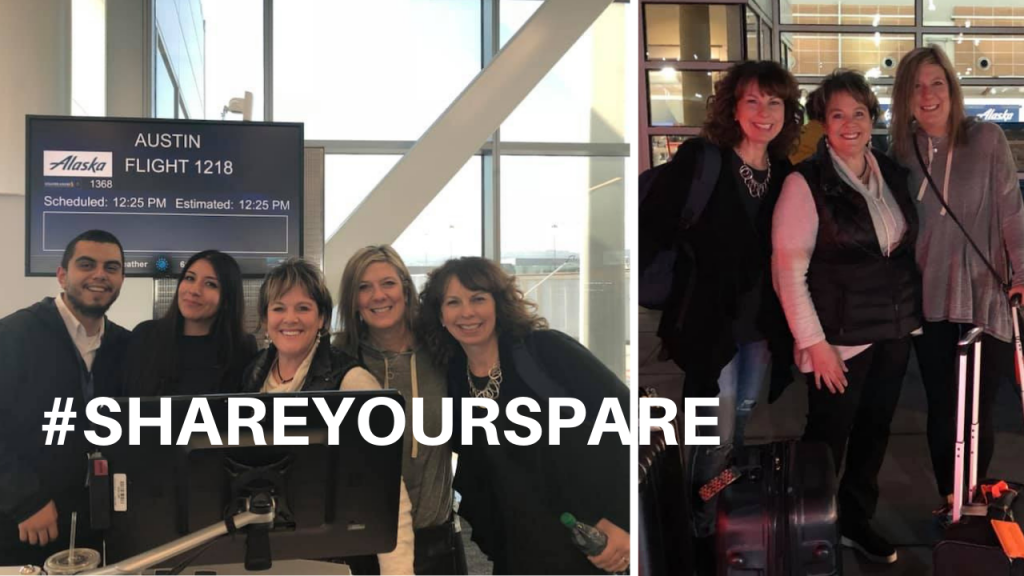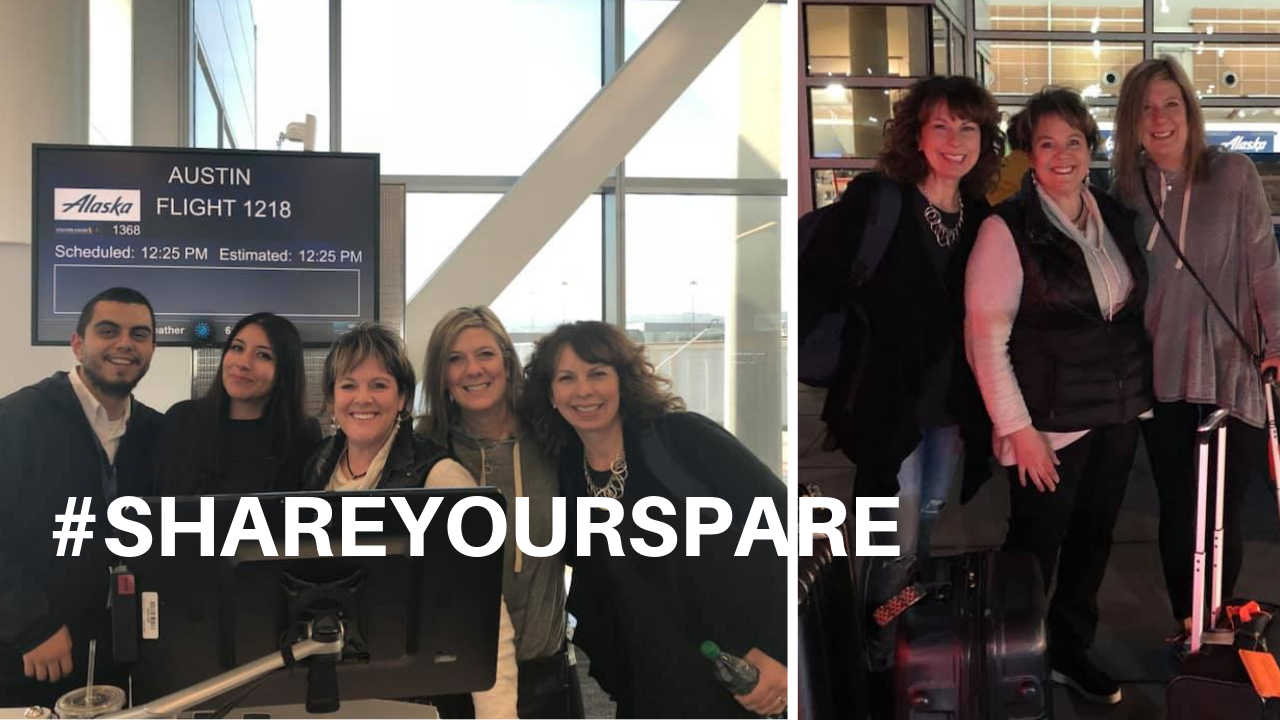 In the week that I've gotten to know Janice via phone calls, text messages and emails, my goal was to better understand what goes through the mind of someone who is willing to donate one of their organs. She has been very honest and open about the whole process. She had a breakdown a few days ago and I asked her what the cause was. Was she having second thoughts? Were things moving too fast? What was the cause of the breakdown? The answer was simple…she was overwhelmed.
You'll need to know that Janice is one of the humblest people you'll ever meet. She's not shy by any means but she isn't looking for the spot light either. I was so compelled by what she was doing, and she expressed her willingness to promote #shareyourspare to anyone that would listen, so I took it upon myself to try and get as much exposure for her as I could.
We reached out to a television station in Boise, Idaho KTVB…close to where Janice lives, and they thought it was a great story to tell. Then we reached out to a television station KCEN in Temple,Texas…the place where the surgery will be taking place and close to where her brother in law lives. They too thought it was a great story and they are running a segment the day before the surgery. The hospital Baylor Scott & White Medical Center and their surgery team loved the story and will also be promoting it. Next thing you know the story began to get attention on Facebook and then everyone began to reach out to Janice. They were telling her how proud they were of her. Telling her how brave she was for doing this. Just heaps and heaps of praise. It was too much to handle for a small-town girl living in Meridian Idaho.
All the attention was too much to bear. She cried for an hour. She got it all out and moved on.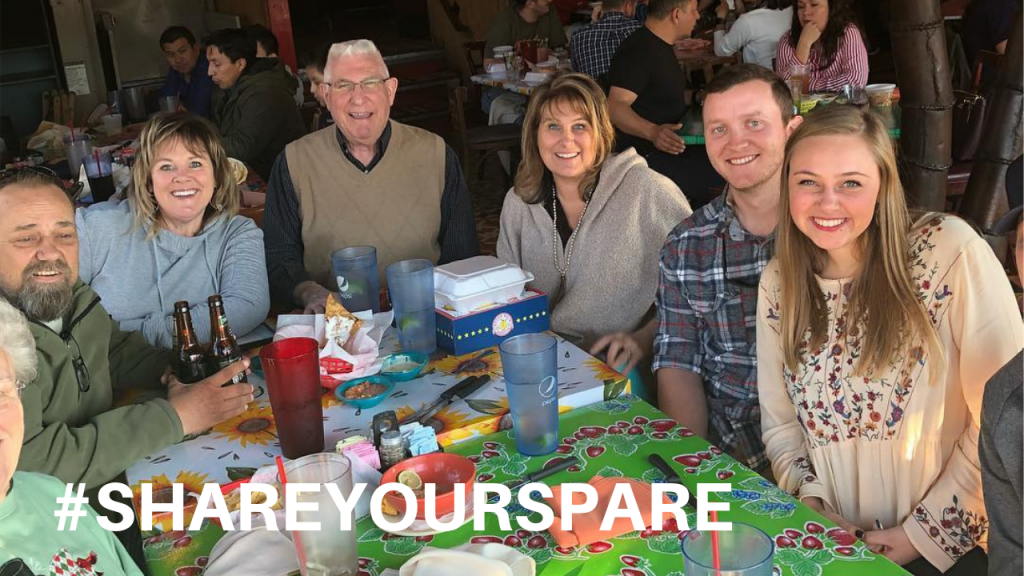 There was no second guessing her decision though. The attention and the moment had caught up to her. I mean how could it not! All of her family is in Temple, TX, to be there for her and her brother in law Frank. I asked how Frank was doing and she said he wasn't doing too well. The Frank everybody knew isn't there right now. He's clearly sick. His color is off. His head droops. His sense of humor is gone. He clearly needs this operation and Janice is at peace with her choice to #SHAREHERSPARE.
We will keep you posted on the operation and the recovery of both Janice and Frank over the next few weeks. The news coverage has been great and our hope is that other people reading this story, watching those newscasts will want to be living donors and #shareyourspare too!